上海曼励是欧盟公告号CE认证机构土耳其UDEM-NB2292的中国区代理机构。
我们为UDEM(公告号NB2292)授权范围内的以下产品的UDEM认证证书:
机械设备、建筑材料、电子电器、医疗器械、GPSD等;同时我们也提供UDEM机构签发的标准符合性证书。
土耳其UDEM-NB2292是欧盟授权的机械公告号机构,公告号是2292,查询机构请点击UDEM2292机构的欧盟授权页面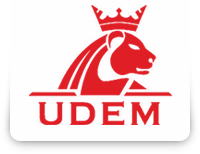 UDEM Uluslararasi Belgelendirme Denetim Egitim Merkezi Sanayi ve Ticaret Limited Sirketi
Mutlukent Mahallesi 2073 Sokak No:10 Umitkoy-CANKAYA Ankara
Country : TurkeyPhone : 00 90 312 443 03 90
Fax : 00 90 312 443 03 76Email : info@udemltd.com.tr
Website : www.udemltd.com.trNotified Body number : 2292
UDEM为您提供全方位的CE认证服务
销售到欧盟的产品CE标识是强制性的;CE标志表明该产品符合欧洲规范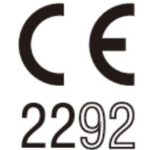 (标准)规定的要求;所有投放欧盟市场设备一个非常复杂的医疗设备或非常简单机器,必须有CE标志。更多 CE标记
CE Mark is mandatory for the products which are intented to send to European Union member countries. CE Mark shows that the product is meeting the requirements stated at European norms (standards).Either a very complicated medical device or a very simple machine, all devices / equipments must have CE mark in order to be placed in EU market
CE Marking of Machinery Directive 2006/42/EC 
UDEM,由欧盟委员会认定的机器的合格评定机构(NB 2292)。产品合格评估服务可以协调一致,比以往任何时候都快速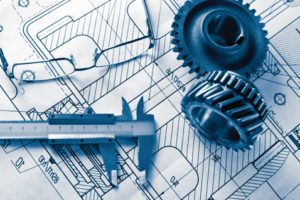 轻松。了解更多 机械CE认证
UDEM, appointed with 2292 ID number by EU Commision about conformity assessment of machines is a body (NB 2292).Conformity assessment service of products can be coordinated fastly and easy than ever before with wide service points of UDEM
CE Marking of Low Voltage Directive 2014/35/EU LVD
LVD指令的目的是确保市场上的电气设备满足高度保护人员和家畜和财产健康和安全的要求,同时保证内部市场的运行。指令涵盖设计用于交流电压在50至1000 V之间的电气设备,直流电压在75至1500 V之间。
CE Marking of Electromagnetic Compatibility Directive 2014/30/EU EMC
EMC指令规定了电磁兼容性设备。 它旨在确保内部的运作市场要求设备符合要求电磁兼容性水平。
"电磁兼容性"是指设备的能力在其电磁环境中运行良好而不会引入不可耐受的电磁干扰到该环境中的其他设备。
CONSTRUCTION PRODUCTS Regulaton 305/2011/EU
建材新指令305/201/EU(CPR) 从2013年开始正式实施并取代89/106/EC ,更多 建材CE认证
The scope of construction products regulation (305/2011/EU CPR) is fairly wide, some of these products which are audited in accordance with Factory Production Control (FPC) are given below:
• Structural metallic construction members: finished metallic products such as trusses, girders, columns, stairs, grou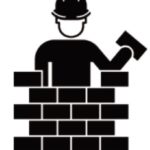 nd piles, bearing piles and sheet piling, cut to size sectionsdesigned for certain applications, and rails and sleepers.(EN 1090-1, EN 1090-2, EN 1090-3)
• Structural metallic sections/profiles: hot rolled, cold formed or otherwise produced sections/profiles with various shapes (T, L, H, U, Z, I, channels, angle, hollow, tubes), flat products (plate, sheet, strip), bars, castings, forgings made of various metallic materials,(EN 10025, EN 10088-4, EN 10088-5, EN 10210, EN 10219,EN 15048, EN 15088 etc.)
• Structural connectors: metallic rivets, bolts (nuts and washers) and H.R. bolts (high strength friction grip bolts), studs, screws, railway fasteners(EN 14399)
Lifts and Safety Components for Lifts 2014/33/EU提升指令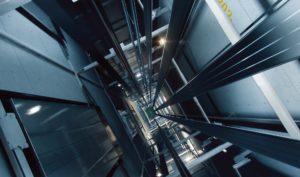 Lifts have significant importance related with human health and safety at first rank in accordance to the surveys 2014/33/EU Lifts and Safety Components for Lifts Directives was issued by EU Commission and came into force in 2015 year and former directive 95/16/EC Lifts became invalid.
In the directive, all requirements such as safety precautions, load capacity, noise, speeds, flow, lightening etc. which should be in the lifts are also determined.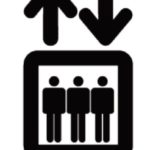 UDEM performs assessments in accordance to 2014/33/EC Lifts and Safety Components for Lifts
Directives with 2292 ID number for various type of assessment options; Module B – Annex IV – EU-type examination of lifts
Final Inspection – Annex V – Final inspection for lifts
Module D – Annex XII – Conformity to type based on production quality assurance
Module E – Annex X – Conformity to type based on product quality assurance for lifts
Module G – Annex VIII – Conformity based on unit verification for lifts
Module H – Annex XI – Conformity based on full quality assurance plus design examination for lifts
All either hydraulic lifts, electrical lifts, human lifts or service lifts are in scope of UDEM as Notified Body for the conformity assessment modules.
MEDICAL DEVICES DIRECTIVE 93/42/EEC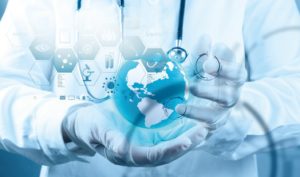 Medical devices are separated as four essential product group;
In this classification, interaction of potential risks during design, technology and production processes to the human body was taken as a basis.
Class I: Products in low risk level are in this group. Producers can issue a self declaration and put CE marking on their products without any approval of an authorised body for these products. .
Class IIA: CE certification process is traced with contribution of autho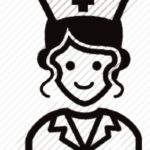 rised body.
Class IIB and Class III: Products in high risk level are evaluated in this group. With this purpose, it is reqiured an compulsory test, observation and certification of an authorised body.
Class III: Most critical products are in this group. Approval of an authorised body is compulsory for these products.
Inspection Services现场审核服务
UDEM is also an accredited Inspection body,
UDEM is offering the inspections of several products and services.
These Inspections are ;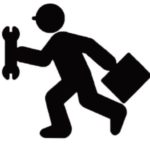 – On site inspection
– Factory Acceptance Inspection
– Manufacturing Process Inspection
– Shipment Inspection
证书真伪查询
我们查询证书真伪从以下几个步骤走:
到欧盟官方网站查询此机构的授权,他是否有此产品的认证授权。查询网址在  欧盟公告号CE认证机构列表    ,查到对应的机构的时候,比如查UDEM-NB2292机构,我们查询公告号2292,根据序号找到 2292机构的授权页面 ,页面中我们可以看到机构的联系电话,邮箱(非常重要),以及列表的此机构授权的产品。
土耳其UDEM-NB2292授权可以做的有机械设备,建筑材料,医疗器械,个人防护,电梯等。比如您做机械设备的CE认证,就选择有机械设备授权的欧盟机构UDEM-2292机构。选择机构要看授权和认证的公正权威性及CE证书的是否好用,不要过多关注机构是那个国家的。
UDEM机构签发证书网站查询方式
另外UDEM机构还提供网上查询证书方式。
在UDEM机构官网上 输入证书编号和公司名称,即可查询